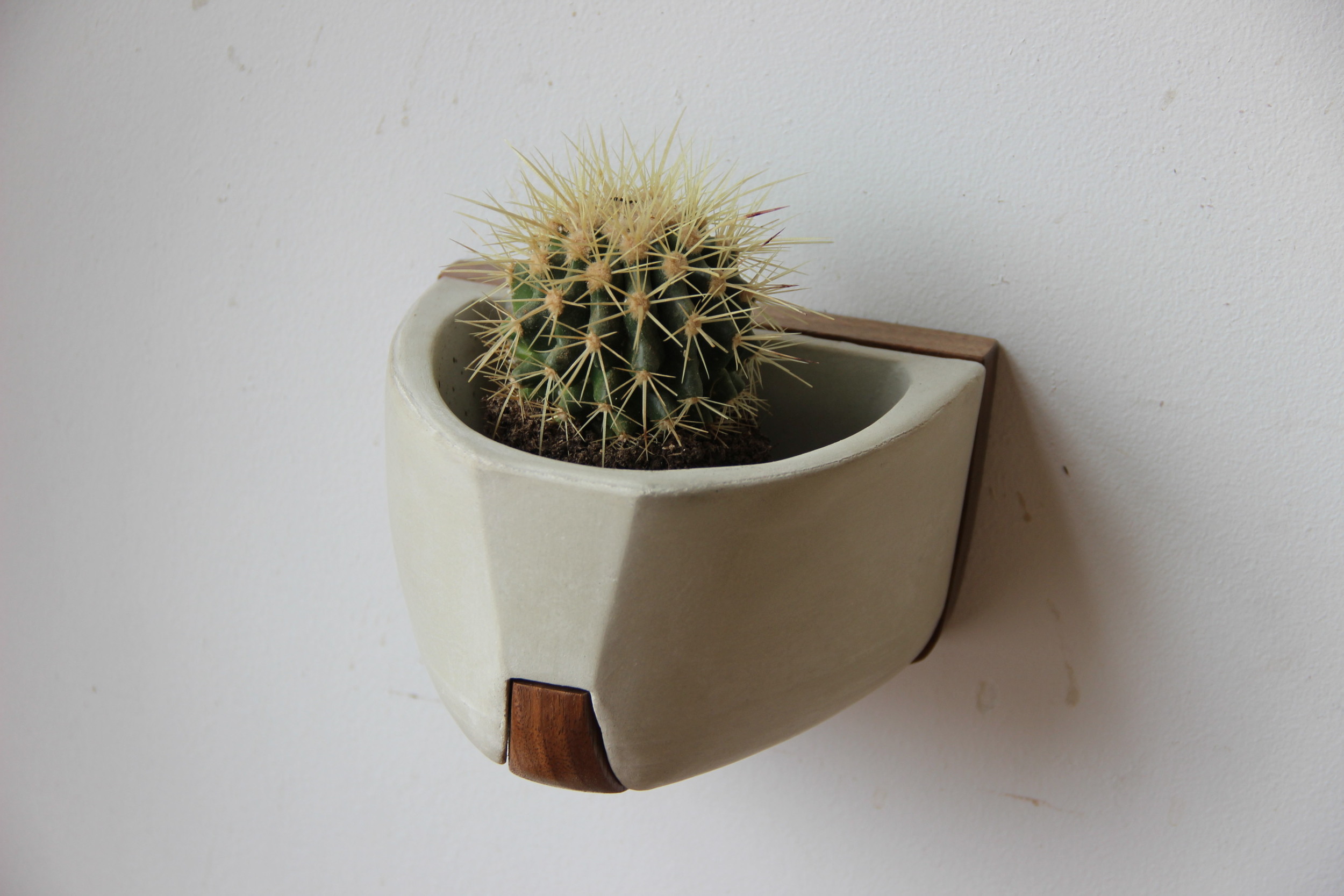 Planters
Bouke: Walnut and Concrete Wall Mounted Planter
Free shipping in the US until 12/14.
A new wall mounted planter named after my Dutch friend Bouke. I named it after him because when he was in my studio a few months ago, I was showing him after the different wood and concrete combinations I have done and was working on. He said, " You should do something to show off the connection of the two." That was enough motivation to work on something new to do just that.
Each planter is cast in high strength concrete, and sits on a walnut stand. The stand easily screws into your wall, and the planter is then placed on the stand.
Six color options in pigmented concrete: natural, blue, yellow, red, charcoal, and mint
Allow 1-2 weeks to ship.